Tom Draper
 

has been an acting coach in Los Angeles for the past eighteen years.  The Burbank Times called Tom "one of Hollywood's top acting coaches.  He gets calls from studios, producers, agents, managers and the actors themselves in order to help them find the best performances possible." 
Tom started as an actor, studying with renowned teachers: Sanford Meisner, Jeff Corey, Jose Quintero, Eric Morris, Austin Pendleton, and George Shdanoff.
He is the former Artistic Director of the Vertical River theater company, where he appeared in the West Coast premiere of Neil LaBute's "Ravishes."  Tom has performed and directed at the Edinburgh Theater Festival, Dublin Theater Festival, Carmel Theater Festival, various Regional theaters and Off-Broadway.
He has appeared in dozens of national commercials.  
Tom earned his B.A. in Philosophy from Gonzaga University in Spokane, WA.
My Approach
 Teaching is multifaceted and tailored to the unique needs of the student. As a coach, I strive to create a supportive and nurturing environment where aspiring actors can develop their skills and explore their artistic potential.  Emphasizing the importance of technique, guiding students in mastering the fundamental principles of acting, such as voice projection, body language, both script & character analysis...and more. Through various methods, I aim to help students build a strong foundation that allows them to express themselves authentically on screen or stage.

Furthermore, as an acting teacher, I always encourage students to delve deep into their emotions and tap into their personal experiences. As well as tapping into those emotions via external methods, such as finding "packages of feelings" using the 'Michael Chekhov Technique'. 
The ability to connect with one's emotions is crucial for creating a believable and compelling performance. Guiding the actor in exploring their emotional range, teaching them how to access and channel their feelings effectively and truthfully.
Assisting Coaches under
'Tom Drapers Acting Project'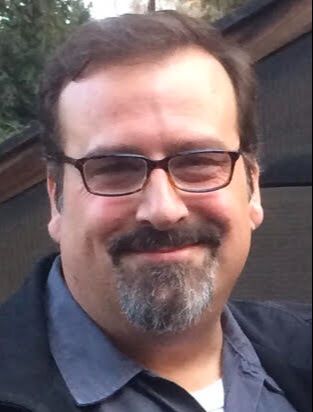 Tom Lenoci has been an acting teacher, audition coach, rehearsal partner, and creative collaborator for over a decade. After studying at The Eugene O'Neill Theater Center and Apprenticing at Actor's Theater of Louisville, Tom came out to California to attend the graduate program at American Conservatory Theater in San Francisco (A.C.T.), where he went on to perform as a member of their mainstage acting ensemble for the next several years.
In Los Angeles, he helped spawn the award-winning Relentless Theatre Company, now based out of New York. He taught Acting and Playwrighting through a landmark pilot program for inner city youth called East LA Classic Theatre (E.C.T.), and then joined the Production Team at Jim Henson's Creature Shop, where he worked on such films as JACK FROST, DR. DOOLITTLE, FLINTSTONES/VIVA ROCK VEGAS, CATS & DOGS, STUART LITTLE 2, THE COUNTRY BEARS and THE MUPPETS WIZARD OF OZ.
His coaching career began on location in Atlanta, GA working with one of the stars of the hit AMC television series THE WALKING DEAD, and has since continued to evolve and thrive with a growing number of aspiring and working actors in both New York and Los Angeles. He is proud and honored to be co-teaching two weekly scene study classes with his colleague and friend, Tom Draper.